Thursday, July 16, 2009 by Billy
— 2A — At the beginning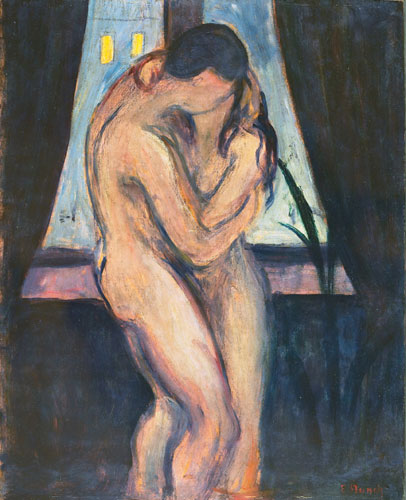 Kyss [The Kiss] by Edvard Munch (ca. 1895)
Oil on wood, 38.7 x 32.5 cm — Munch-museet, Oslo.
Önceleyin [At First] by Cemal Süreya
Önce bir ellerin vardı
Yalnızlığımla benim aramda
Sonra birden kapılar açılıverdi
Ardına kadar,
Sonra yüzün onun ardından
Gözlerın
Dudakların
Sonra her şey çıkıp geldi.
At first there were your hands
Between me and my loneliness
Then the doors opened
Suddenly all through,
Then your face,
Your eyes,
Your lips
Then everything came up.
Bir korkusuzluk aldı yürüdü çevremizde
Sen çıkardın utancını
Duvara astın
Ben masanın üstüne kodum kuralları
Her şey işte böyle oldu önce.
A fearlessness surrounded us
You took off your embarrassment
And hang it on the wall
I left the rules on the table
Everything happened this way at first.
-:-:-:-:-:-
— 2B — I Don't Want to Be a Couple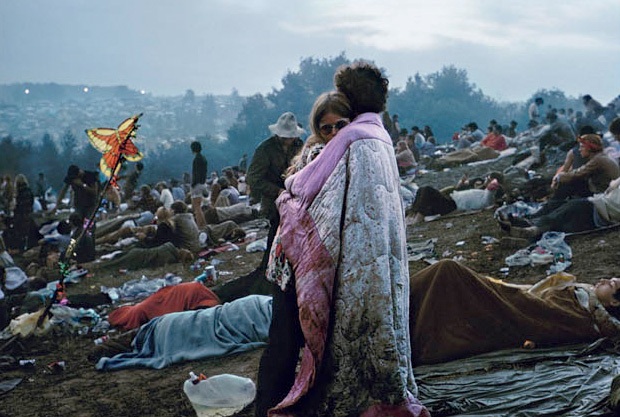 Woodstock
  by
Burk Uzzle
(1969)
[This photo has become famous as the cover of the first
Woodstock
album]
I don't want to be a couple.
Couples are stupid.
Couple kiss all the time.
Couple moan.
Couple fight.
I want to kiss you when I want.
I want to leave you when I want.
I want to come back when I want.
I want to be free.
I don't want to spoil everything.
I don't want to be a couple.
-:-:-:-:-:-
— 2C — Looking Together in the Same Direction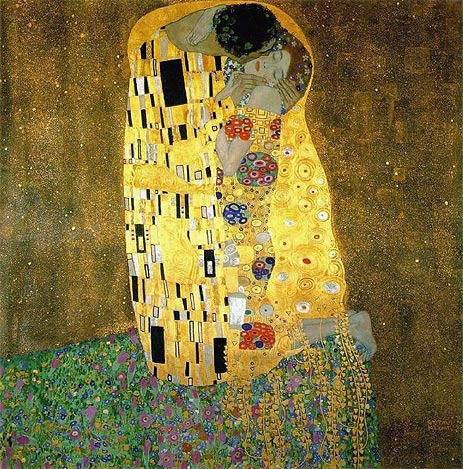 Der Kuss [The Kiss] by Gustav Klimt (1907)
Oil and Gold Leaf on canva
s, 180 x 180 cm
Osterreichische Galerie, Vienna
Years pass.
S'aimer, ce n'est pas se regarder l'un l'autre, c'est regarder ensemble dans la même direction.

[Loving is not looking at each other, it's looking together in the same direction.]

 
-:-:-:-:-:-
— 2D — Old Lovers
La chanson des vieux amants [Song of Old Lovers] by Jacques Brel
[...] But finally, finally,
It took us a lot of talent
To be old without being adult.

Oh my love
My sweet, my tender, my marvellous love
From bright dawn until the end of day,
I still love you, you know,
I love you.

And more the time marches on
The more time torments us.
But isn't it the worst trap
For lovers to live in peace?
[BbN: #2]