Tuesday, September 30, 2008 by Billy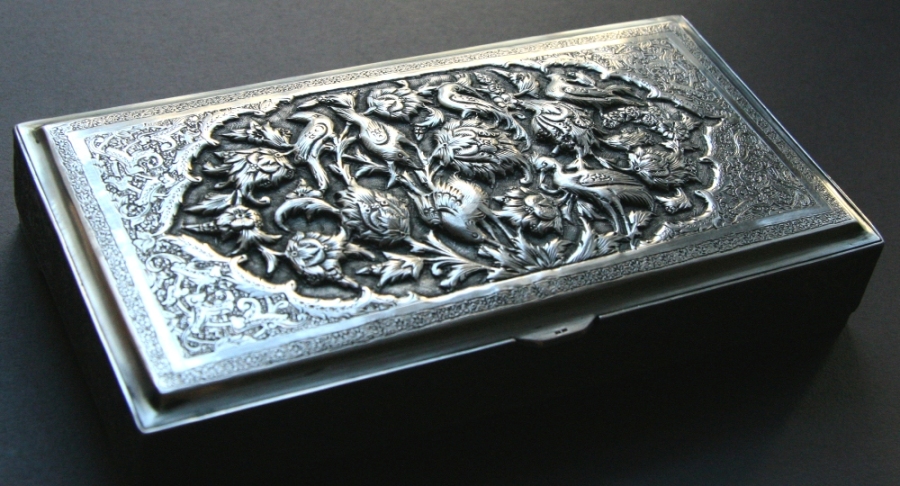 I had the following talk once, with a friend who does not work in the medical field:
— As a kidney physician, you are in charge of a lot patients on dialysis, and see many people with terrible diseases. It must be tough. I admire doctors, I could never be one of them. I could not endure the death of a patient, it would depress me so much!
— It may take a toll, yes. With experience however, we physicians learn not to feel too guilty when a patient of ours die. If we did our best in conscience, we try to think we did the best.
— But this cannot be true every time... I know I would keep on believing that I could have done better.
— Oh yes, it happens. Sometimes I feel guilty because I was not able to do more. Sometimes, I think I should have managed the situation otherwise. It happens. Most often though, I know it was not possible to prevent the evolution. At least I helped for a while hopefully...
I was given this beautiful silver case as a New Year present by an Iranian 85 year-old man who had been my patient for several years before he died lately.
He had left his country in 1979 because of the Islamic Revolution. Once a political opponent, and now a person with a chronic renal disease who depended on dialysis for his survival , he painfully knew he would never see his homeland again. He was always cheerful and friendly to everyone though.
In fact, the old gentleman did not give me the box as such. He gave me chocolates... put inside the silver box. He was an upright and nice person I had become much attached to. I think of him often.