Monday, September 8, 2008 by Billy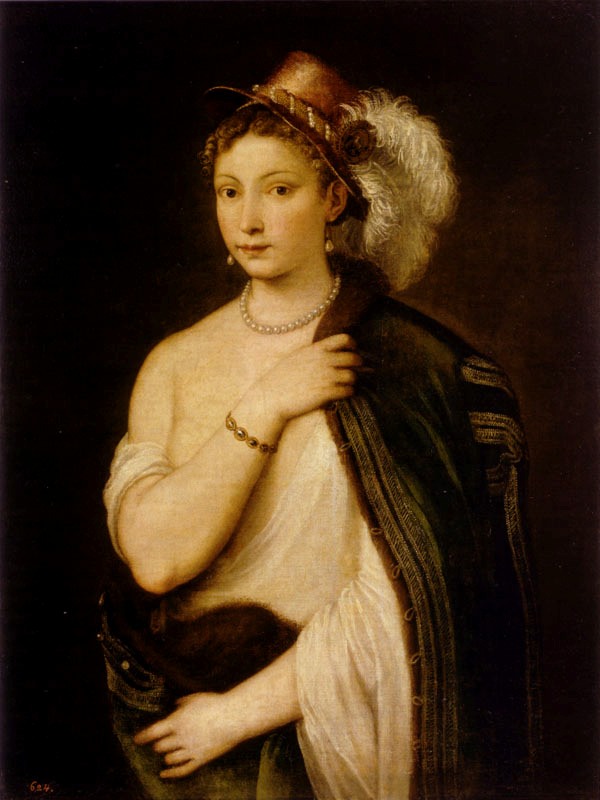 Portrait of a young woman (1536)
Oil on canvas, 96 x 75 cm
State Hermitage Museum, St. Petersburg
It is funny when you recognize somebody you 'know' in a painting.
I told previously how it happened to me in Oslo two years ago: I was amazed to recognize Edvard Munch's painting Madonna in the young woman portrayed in The day after.
I had the same experience at an exhibition called Titien, le pouvoir en face (Titian, power straight in the face) held last year in Paris at the Palais du Luxembourg, the museum of the French Senate. The portraits exhibited were essentially those of powerful men of the time, of which Titian was the official portraitist, such as several Doges of Venice, Dukes of Urbino, Kings of Spain Carlos V and Felipe II, King of France François I, and so forth.
A few portraits of women were also displayed though, among which I particularly loved the canvas displayed above. This young lady with an elegant feathered hat, who wears her coat on one shoulder in a very casual way, is showed before a dark background. Yet the whole picture is lightened by her brilliant skin and white shirt.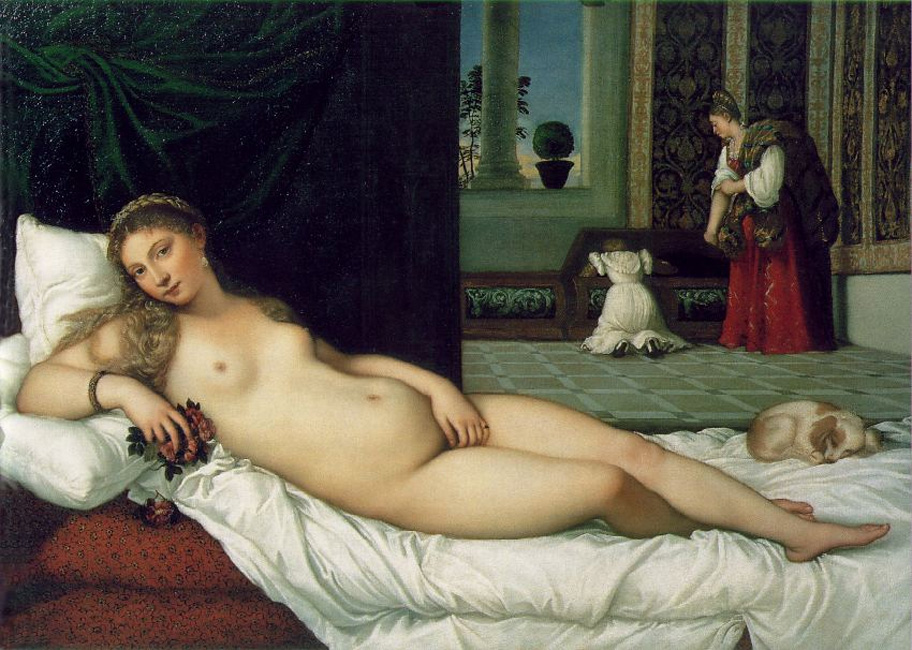 The Venus of Urbino (1538). Oil on canvas, 119 x 165 cm
Galleria degli Uffizi, Florence
Watching at the portrait of this young woman, I progressively had a weird feeling, that I knew her in person. I realized it was almost the case indeed, a few minutes only after I left the exhibition: the woman portrayed here was also the sitter of the Venus of Urbino, one of the most famous paintings by Titian.
I'll probably write here some day about how Titian took the topic of the Venus of Urbino from a painting by Giorgione, the Sleeping Venus (also called the Venus of Dresde), that Titian finished after his master died in 1510, and how his painting in turn inspired Édouard Manet when he painted Olympia, more than three hundred years later.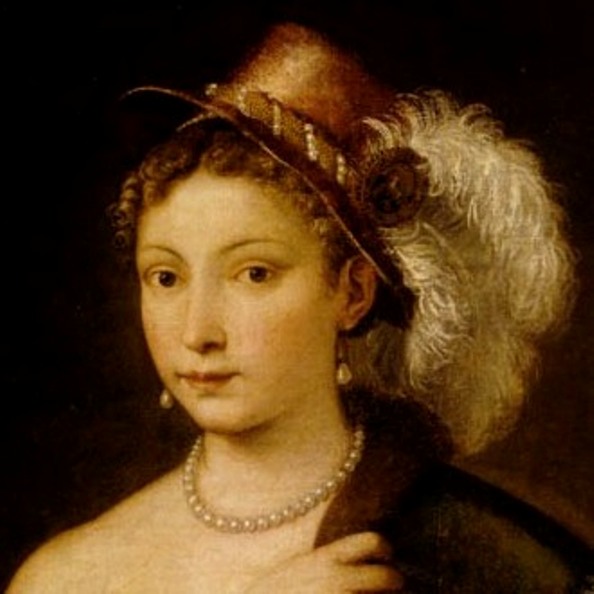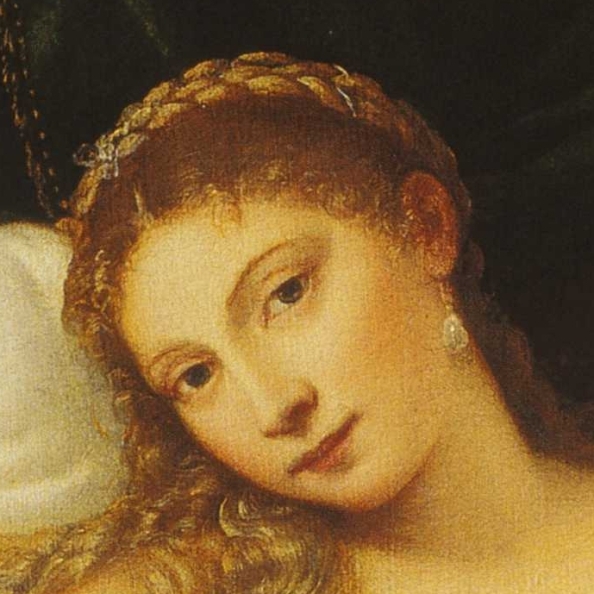 In fact, I had just hoped to see this wonderful painting in the exhibition, but it was not there. Probably it does not leave the Galleria degli Uffizi in Florence more than the Mona Lisa ever leaves the Musée du Louvre in Paris...
Well, at least I saw the face of Venus on that day, if not her whole naked body.