Sunday, September 14, 2008 by Billy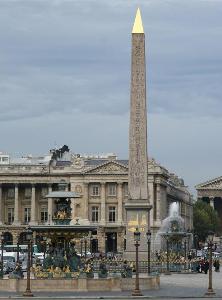 The Place de la Concorde in Paris
Our paths crossed on that day. You were ravishing, smooth blonde hair and preppy look. The light strip of a pearl necklace, above your peach-coloured cashmere sweater, was slightly iridescent in the first beams of this sunny morning of spring. I had the shadow of a doubt: weren't you notorious, Rebecca... something?
Under the pelisse on the back seat (mornings were still a little chilly), caught in a glimpse through the rear window of your tiny Parisian car, I could make out your mother's Grace Kelly purse, near the birds-patterned Carré Hermès you had left there, skilfully undone. Everything in your appearance indicated this special sense of sophistication passed down through several generations of strong economic power. I felt spellbound.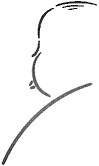 There was a frenzy of traffic on the Place de la Concorde. Young and innocent, you did not yield to me — I was just the wrong man at the wrong place. I confess I had the ghost of a frown, barely the mark of minor annoyance. A beautiful manicured hand with a fine golden ring and a topaz let go of the blond wood steering wheel. You gave me the finger.
People who still believe in elegance and refinement never drove a car.