Saturday, September 6, 2008 by Billy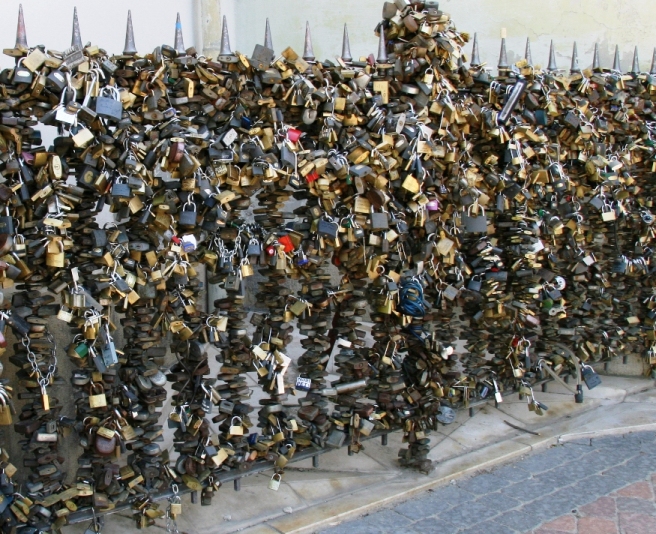 On the Padlock Wall — Pécs, July 2007
If you ever go to the city of
Pécs
with your lover, don't forget to bring a padlock!
Several decades ago, a student left his padlock and its key on a grate in the center of this city of Southern Hungary, in a street close to the cathedral. It was his last day of school before summer holidays, and there was no need for him to bring such an old padlock back home.
A few days later, a couple of lovers saw the padlock on the grate. They engraved their names on another padlock, then locked it beside the first one. Other couples did the same. The tradition was born that lovers who lock a padlock to these grates get hitched forever themselves.
Thousands of padlocks are now locked on the grates of the padlock wall in Pécs. No doubt, it certainly means that the spell works.