Sunday, July 12, 2009 by Billy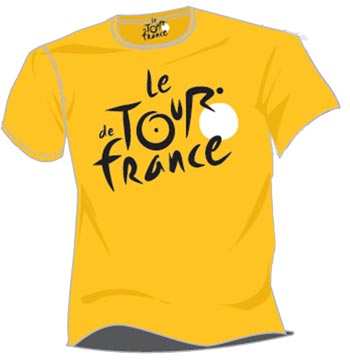 Le Maillot Jaune
It is in the very nature of sport that competitors do as much as they can to win. For an athlete though, searching for the first place should not apply to the results of the competition only, but dignity, human excellence, and fair-play as well.
In other words, 'being the first at any price' is not defensible. There's a gap between being the first, thanks to your efforts, perseverance and biological aptitudes, and winning because you cheated.
Many people think that 'the end justifies the means' though. According to this logic, being the first is not the main goal in itself. It is a way to get honours, please a government, make money, and have many other people around make money also.
When I was a child, the Tour de France punctuated July. I would spent hours watching it on TV. I undoubtedly learned a lot of French geography by writing down every stage, with distances, intermediate towns, passes to get over, etc. I would read every day in the local newspaper about the day's winner and the jersey holders: the white, spotted, green, and of course, yellow jersey — Le Maillot Jaune.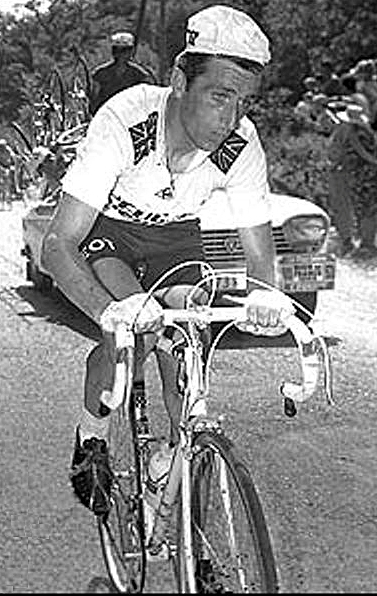 Tom Simpson
Mont Ventoux, July 13, 1967
And then... on July 13, 1967,
British cyclist Tom Simpson
died climbing Mont Ventoux. Millions people saw it
live on TV
. I did.
"Heat exhaustion"
they say. That's right, blame the heat... Even the child I was at the time understood it could not be related to heat only. We heard later that Simpson's autopsy found amphetamines and alcohol in his blood. Police also discovered amphetamine tablets in the pocket of his jersey and in a team support car.
As year passed, we heard of steroids, androgens, the 'pot belge', erythropoietin, and so on. We learned that, besides training, willpower, capacity for overcoming pain, that are still necessary in a crazy competition that aims at putting back the limits of human resistance to pain and effort, doping substances were and are still essential.
Richard Virenque, Marco Pantani, Jan Ullrich, Bjarne Riis, Floyd Landis… and dozens other 'champions'. Dozens of cheats and liars who had sworn for years they were 'clean', until they were convicted of doping, and then cried and apologized. Many cyclists have not been caught yet, or have miraculously been put in the clear, scientifically guilty but not guilty on juridical grounds… What a farce.
Anyway. A lot of people still love the Tour de France… people outside France especially. Among the people who watch Le Tour on the French roads every year in July, there are a lot of fans from all over the world, bikers or not, who come to France especially to see it. Good for them.
Yet, as for me and millions of French people, I don't follow the Tour de France any more. I watch the News of the Tour sometimes though. Not because I want to hear about who won the stage or who leads the race. Only, I am a little interested in hearing which cheats will be unmasked this time.
[BbN: #1]