Wednesday, August 20, 2008 by Billy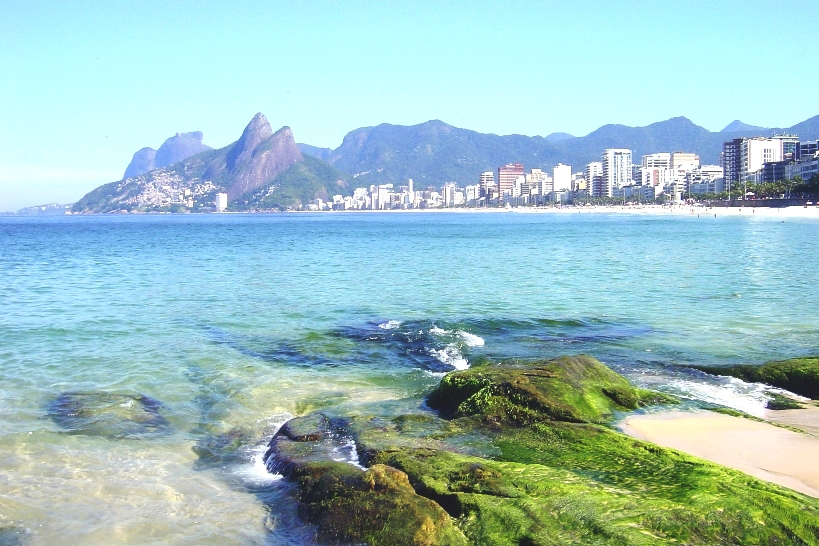 Ipanema Beach – Rio de Janeiro, April 2007
The World Congress of Nephrology was taking place in Rio de Janeiro and I was there!
For several months, I had waited to go to this dreamy city, and hoped I could visit it a little between sessions. I certainly was there for working, yet not every communication in a convention is interesting: you usually go from one session to another then, and listen to the talks about topics you're interested in only. Hopefullythen, there are a few gaps in your schedule, when there is really nothing on the programme you feel worth attending. You may then leave the convention centre for one hour or two without guilt, and visit the place.
In Rio de Janeiro, it was not possible though, because the Convention Centre was located in an almost deserted neighbourhood, far away from the city centre, beaches, stores, everything.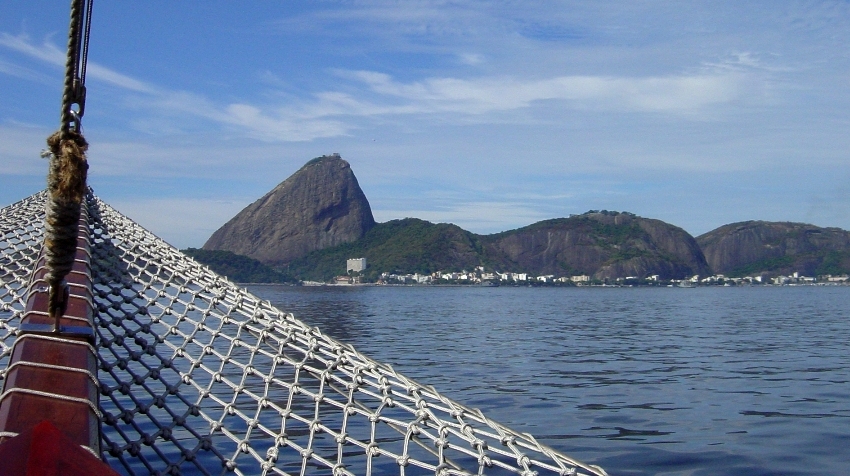 Rio de Janeiro's Sugar Loaf – April 2007
Pic taken from a boat on Guanabara Bay
On the last day then, I decided not to go to the congress at all. Instead of taking a bus at 7:00 again, I remained downtown and played the perfect tourist: I took the cable-car to the Sugar Loaf, went round the Botanical Garden, strolled around in Old Rio streets, went on a two-hour cruise on Guanabara bay, had a swim in the ocean at Ipanema beach, and on the evening, at Ipanema also, I went to the Vinícius Piano Bar, a famous Bossa-Nova club in Vinícius de Moraes street.

Toni Barreto sings Garota de Ipanema
by Tom Jobim & Vinícius de Moraes
There were about 50 people in the club only, and it was packed. Locals mainly, which was of good omen for the music to come. The
Vinícius Piano Bar
is in the same street as a restaurant called
A garota de Ipanema
— what the famous song Girl from Ipanema is called in the original Brazilian version.
The place is where Vinícius de Moraes, Antonio Carlos (Tom) Jobim and João Gilberto, in the early sixties, used to ogle a beautiful girl called Heloisa Pinheiro, on her way to the very same Ipanema Beach where I was swimming a few hours earlier. A new song was born, and a new musical genre, Bossa-Nova.
Drinking caipirinhas and eating a very good meal of which I forgot the name, I listened to a talented singer called Toni Barreto, who accompanied himself on the guitar while singing compositions of his own and Bossa-Nova standards such as Águas De Março, Água De Beber... and Garota de Ipanema, of course.