Sunday, June 8, 2008 by Billy
Famous Blue Raincoat [Leonard Cohen]
Beautiful Losers was written outside, on a table set among the rocks, weeds and daisies, behind my house on Hydra, an island in the Aegean Sea. I lived there many years ago. It was a blazing hot summer. I never covered my head. What you have in your hands is more of a sunstroke than a book.

Leonard Cohen writes Beautiful Losers on Hydra island in the mid-1960s.
Beautiful Losers
, the second novel by
Leonard Cohen
after
The Favourite Game —
and the last, up to now
—
was considered a scandalous book when it was published in 1966. A critic even described it as
the most revolting book ever written in Canada,
because it contained obscenities in several paragraphs.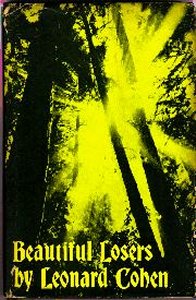 The book's main character, a man who is never named, is a scholar doing research on the first Native American once canonized as a Christian Saint,
Kateri Tekakwitha
—
The Lily of the Mohawks
. It broods over his research the memory of his dead Native wife,
Edith
, and their dead male lover and all-knowing mentor, he calls by his initial only,
F
. History, sex, politics, religion, and poetry, merge into an intricate dance of power relationships in which nothing can be taken for granted, except the beauty of loss.
More than 40 years later, the novel is now a classic. It is certainly excessive in more than one place, yet it is a novel of another level than the simple provocation by a young author of the
Beat Generation
. Although Cohen was not a Beatnik himself, the novel placed him from the start with the best authors of the time,
Allen Ginsberg
,
Jack Kerouac
and
Gregory Corso
.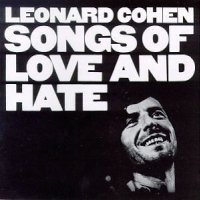 After
Beautiful Losers
, Leonard Cohen stopped writing novels though, and pursued his famous career as a poet, songwriter and singer.
His third album,
Songs of Love and Hate
, in 1971, included in particular the awesome, yet frightening,
Avalanche
and
Joan of Arc
and, ranking high in my favourite songs,
Famous Blue Raincoat.
The love triangle Leonard Cohen is calling up in this song cannot but be reminiscent of
Beautiful Losers
.