Monday, August 17, 2009 by Billy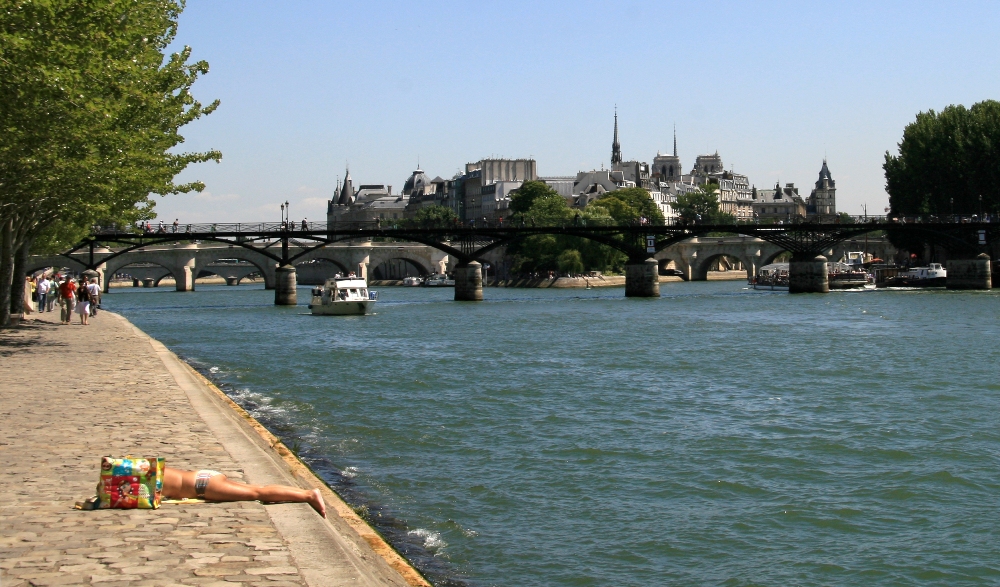 Taking a Sunbath in Paris
I love Paris in August. Because many people have the month of August off in France, several hundred thousand Parisians then leave the city for weeks. Fewer Parisians, many tourists, warm and sunny weather usually, there is a special atmosphere. The air is filled with tranquillity, like a Sunday that would last for one month.
You must go and work every day as usual; you feel as if you were in vacation though. For lunch, you will improvise a picnic with colleagues, in the Jardins du Luxembourg or the Buttes-Chaumont. On the evening, you will stroll around, have a beer at the terrace of a café. You will sit on the grass in a garden perhaps, to take a nap or read a book.
It's August. The eighth month in the year, and a blessed month in Paris, when the City of Lights gets rid of its usual frenzy. Traffic jams, subway's crowd, all that makes it a hard place to live in sometimes, has disappeared for a while. The city reveals itself, warm and cheerful. It has put on its leisure clothes, for the sake of tourists, most of whom don't realize how special the atmosphere is.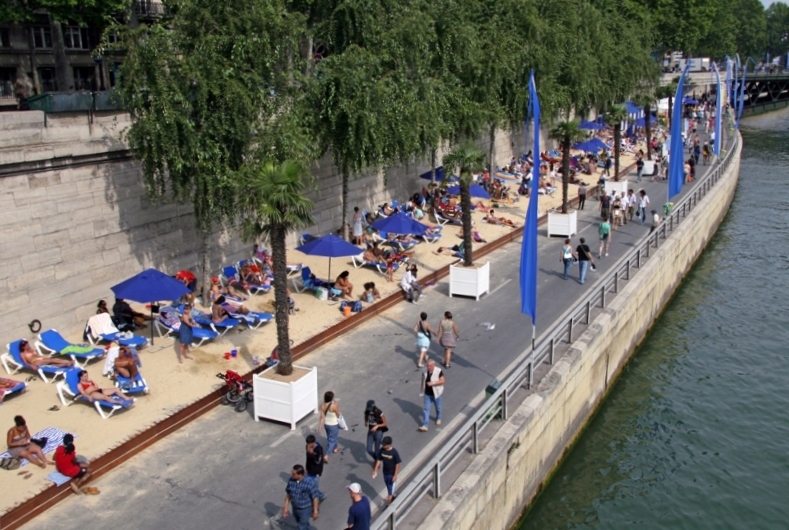 Paris-Plages, on the banks
of the Seine River
Paris is weightless in August. It's culture without stress, moving around without hurry. No more queues in front of movie theatres. No more traffic jams on the Boulevard Périphérique. You will find a parking space anywhere at once, and it's free! You can sit in the bus. Metro cars are empty.
You can take a Vélib' (Paris' self-service bike-hire system) safely and bike everywhere, even on the Champs-Élysées.

    [BbN #8]
You may decide to go to
Paris-Plages
(
'Paris-Beaches'
, eighth occurrence this year) and have a sunbath on the banks of the
Seine River
or
Bassin de la Villette
, why not? You feel as if you were a tourist yourself.
In August, Parisians rediscover space in a city that misses it so much during the rest of the year. La Joie de Vivre is back, it is almost Italy. Oh yes. I do love Paris in August.