Friday, June 5, 2009 by Billy
Several years ago, I was given a book entitled Chronique du vingtième siècle (The 20th Century Saga), edited by Le Monde newspaper.
It is a huge book (1350 pages, A4 size) that contains excerpts of most relevant articles published in French newspapers in the 20th century. 'Sarajevo: Archduke shot dead' (June, 1914); 'Lindbergh flies over the Atlantic' (May, 1927); 'Paris is now free' (August, 1944); 'Explorers on the Moon' (July, 1969), and so on.
You have a strange feeling when you read articles written many decades ago, on the very day historic events happened. They fill in a gap between personal experience and what you have been told. Obviously, the journalists who wrote the articles could not know about a future that is part of a well-known past for present readers. Yet, paradoxically, such a lack of knowledge adds a lot. When an event happened long time ago, before you were born, or able to understand it, you see it as a piece of History; almost an abstraction. On the opposite, when you can remember a event, how you heard of it, what you thought about it at the time, it is part of *your* history. Quite not the same.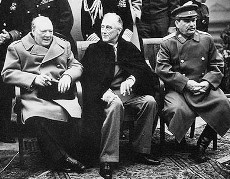 When you read articles in such a book, you feel as if this gap has been filled in. Past events become more real, because you hear about them happening 'live'. Furthermore, beside words, you see pictures, some of which are known throughout the world: Churchill, Roosevelt and Stalin in Yalta. Edwin 'Buzz' Aldrin on the moon, photographed by Neil Armstrong who appears also as a reflection on the visor of Aldrin's helmet. Vietnamese girl Kim Phúc, badly burnt, running down a road after a Napalm attack...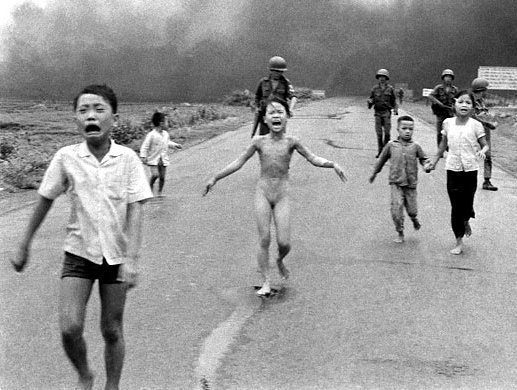 It works with articles, it works with photos. It works also with films. I remember the year 1989 very well: resistance and demonstrations in communist countries, protesters in Tiananmen Square, the fall of the Berlin wall. The youngest cannot remember how hopeful we Westerners felt at the time, and how sad and angry after the massacre  in Beijing. Yet, thanks to the movie below — that I have displayed several time on my successive blogs — they can feel the same as we did, 20 years ago exactly, when the desperate action of the Unknown Rebel testified about what the courage of a unique human being can be.