Saturday, May 13, 2006 by Billy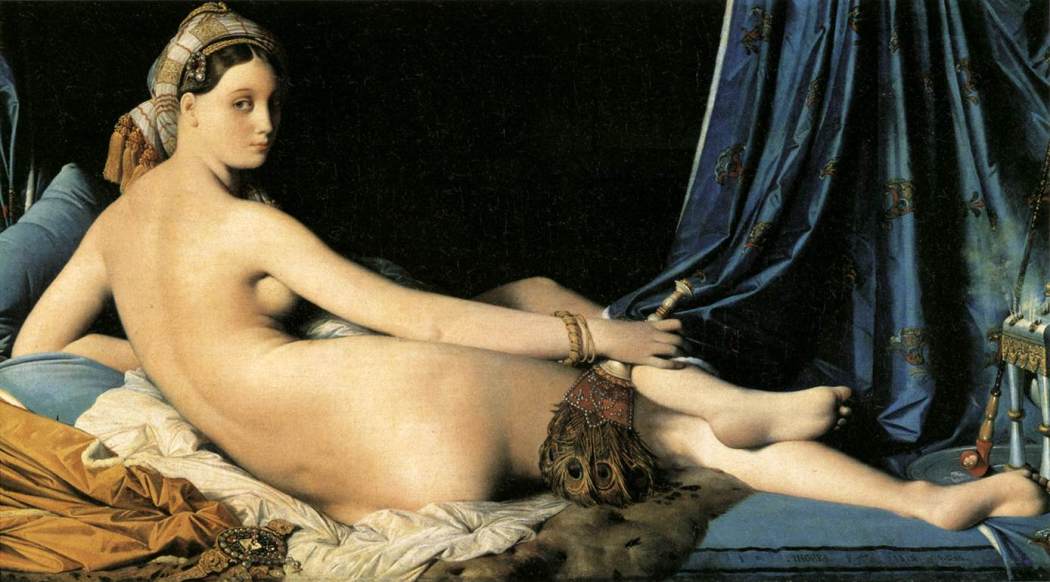 Grande Odalisque — Jean-Dominique Ingres (1814)
Oil on Canvas, 91 x 162 cm. Musée du Louvre, Paris.
Jean-Dominique Ingres is viewed by many as a classical and academic painter whereas, from the very beginning of his career, he has distorted nature in the interest of pictorial effect.
A notorious example is his famous Grande Odalisque, a lascivious naked woman whose back is more serpentine than realistic (with three extra vertebrae elongating it!), breast is located in unusual place, and right arm is impossibly long. Ingres neglected anatomic reality to abtract and intemporal art.
About the present exhibition entitled Ingres 1780-1867 held now in Le Louvre Museum in Paris, British art critic Richard Dormant recently wrote in The Telegraph:
For an artist who is so often described as the enemy of Romanticism, Ingres here creates a parallel universe that takes us into the realms of fantasy and imagination we will not find again in European art until the paintings of Burne-Jones. What Picasso, Matisse and Man Ray found so fascinating about Ingres is the way figures such as these look as though they have been cut out of another canvas, then pasted on to the one we are looking at — an effect that resembles the yet-to-be-invented technique of collage.