Saturday, August 23, 2008 by Billy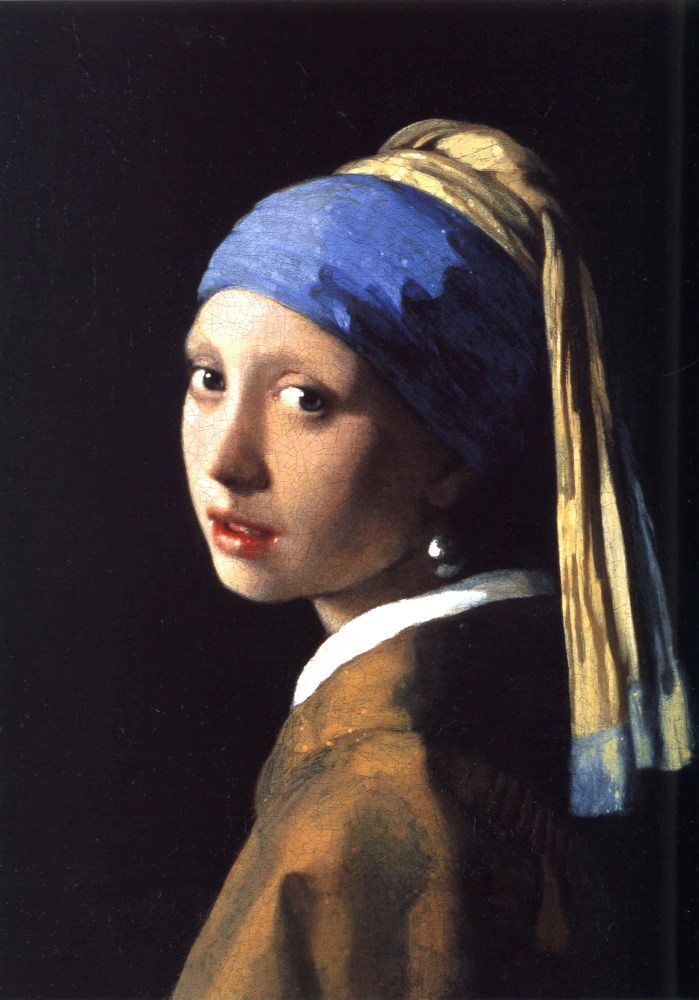 Johannes Vermeer – Girl With a Pearl Earring
[Het meisje met de parel] ca. 1665
Oil on canvas, 46.5 x 40 cm
Royal Cabinet of Paintings, Mauritshuis – The Hague
It is a unique, fleeting vision. Just after we called her perhaps, a young girl with wide brown eyes turns her head to us. Her lips are slightly open, as if she was about to answer. She has not stopped walking though. In a second, she will turn her back to us again. She is kind, but she is not naive, and we are not part of her life.
Her delicate features appear a little blurred in the light. Brightness envelops her before the dark background, but it does not show the details of her face. Her features are regular, time has not yet marked them. She is new, fresh and radiant. Vulnerable also, probably.
A pearl earring hangs from her left earlobe, above the white collar of her ochre jacket, and reflects the light that comes from the left side. She wears an exotic turban unlike anyone ever wore in the Netherlands in the 17th century. The blue and yellow pieces of cloth – blue as the sky, yellow as the sun – play with the light also: droplets of yellow are scattered over the blue, there are little blue strokes all over the yellow.
Why does the young woman wear such a strange turban? and why a pearl earring? Who is she? Where does she go? What does she think, as she has a glance at us over her shoulder? Are her enigmatic half-smile and wide eyes innocent or seductive? Many have wondered; no one knows.
Named after Johannes Vermeer's masterpiece, Tracy Chevalier's novel Girl with a Pearl Earring imaginatively recreated the life of its subject and fictionalised the circumstances under which the painting was created: Griet, a young peasant maid working in the house of Vermeer in Delft, becomes his assistant and model.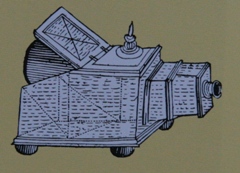 I read the book several months ago, and watched again today the movie that has been taken from it by the British director Peter Webber, starring Scarlett Johansson and Colin Firth.
Not only it is a novel, then a movie, about the process of creation, that gather fascinating information about Vermeer's painting techniques, such as what pigments he used and how he made them, what were the stages of his canvases' making, and how he would probably use the camera obscura, a precursor of the modern photographic camera.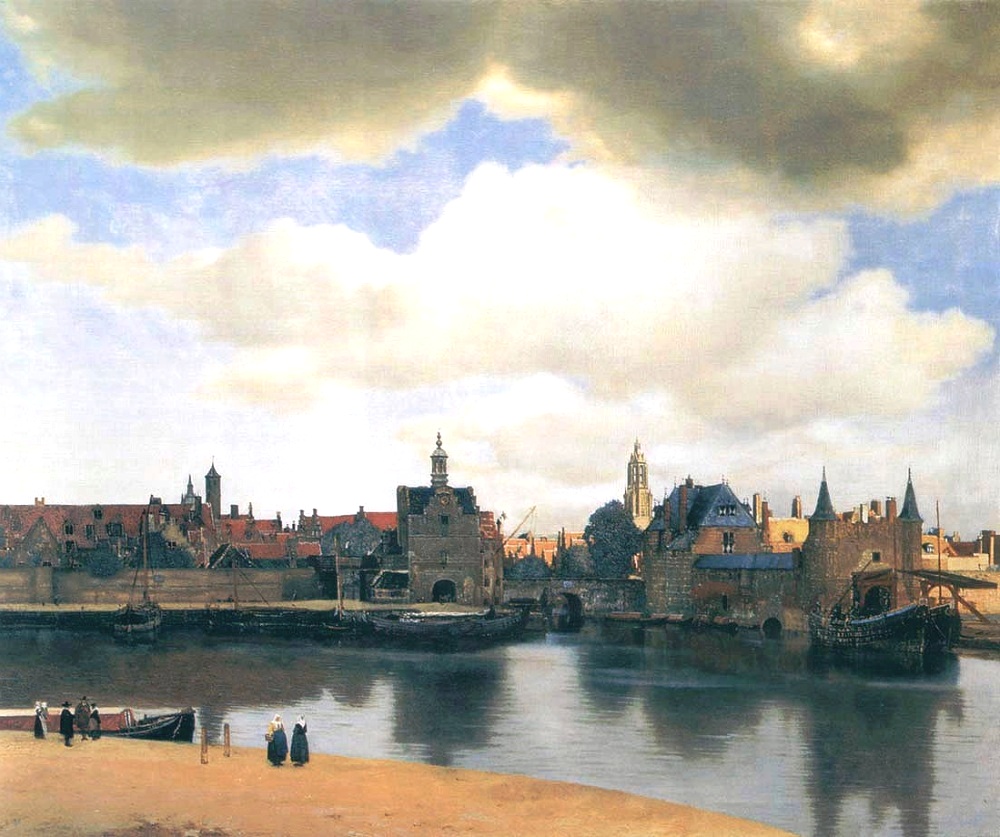 Johannes Vermeer – View of Delft ca. 1660-61
Oil on canvas, 98.5 x 117.5 cm
Royal Cabinet of Paintings, Mauritshuis, The Hague
Also, both the novel and the movie are a sensitive description of feelings that arise and progressively increase in the painter and the servant.
Although they are supposed to be totally different, due to their respective education, religion and social position, Johannes Vermeer and Griet progressively realize they have similar perspective about the world, life, and beauty. While Vermeer's stubborn wife is artblind, Griet can see that clouds are not really white, but yellow, blue and grey.
I loved this slow build up of emotions and sensuality, with few words and many looks exchanged in the movie, on Alexandre Desplat's beautiful soundtrack inside a decor like Vermeer compositions throughout.